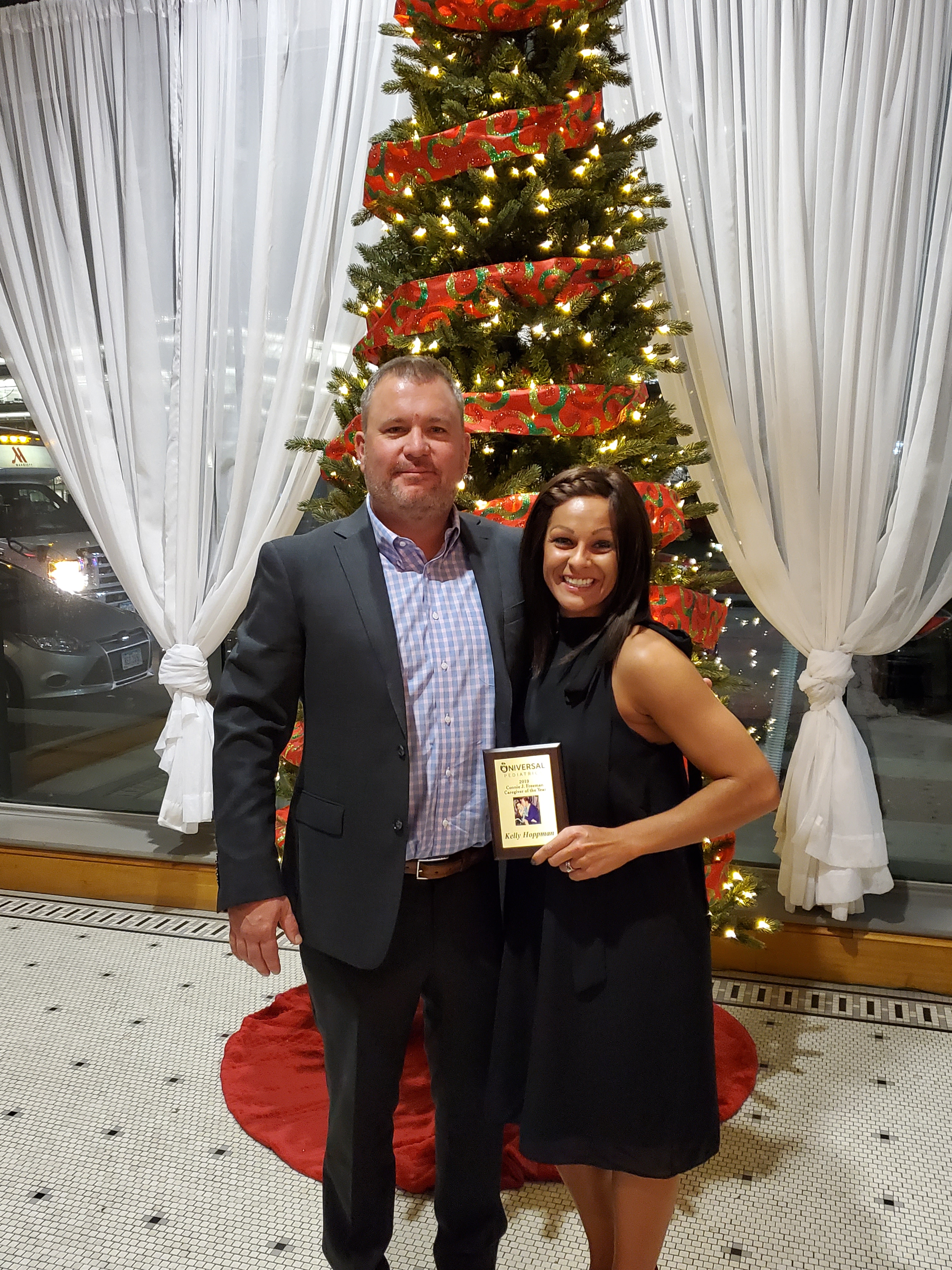 Kelly has been an outstanding asset to her client, his family, and the Agency since her hire in August 2018. She has gone above and beyond to create a trusting relationship with her client and now the 3-year-old calls her "his best friend". Her client suffered a traumatic dog bite to his face as a younger toddler and has on-going nerve pain, eating difficulties, frustration, tantrums and fears coupled with the already challenging toddler years.   She has developed good relationships with his physicians to accentuate his continuity of care. She is proactive in always looking out for his best interest in health, safety, and socialization.  Kelly has astounding clinical nursing skill and judgment and is constantly improving her processes to create an exceptional experience for the family. 
Kelly has invested time in learning about her client's diagnoses and things she can do to improve quality in his everyday life.  She learns from his physicians and teaches, explains, and reinforces to his parents, therapists, and family members. She obtained her Minnesota nursing license in order to go on week long trips to Mayo Clinic with the family to provide care and help receive second opinions on her client's treatment from over 24 providers.
When Lucas's mom returned to the workforce, Kelly mirrored mom's work schedule so that mom could keep her job. When Kelly needed days off, she pre-arranged them with the family so that they would never be without help. She always has a smile and is willing to help, talk, learn, or assist. She has reached through to her client and created a priceless relationship built on trust and compassion. They truly ARE "best friends". She has become a rock for his health and safety. Congratulations, Kelly, on Caregiver of the Year!