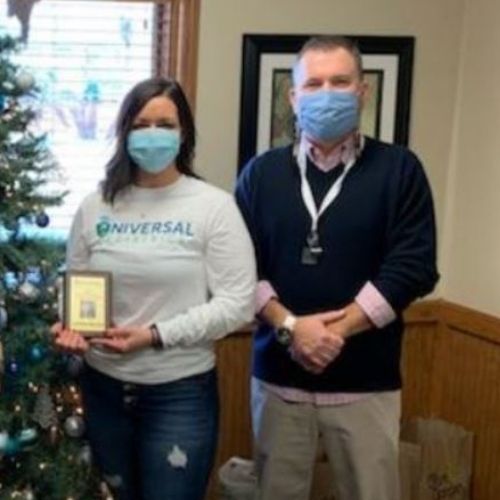 LaTisha has worked for the company for almost 13 years and has been committed to the same client for the whole 13 years. She has shown perseverance during challenging times and her commitment to Universal Pediatrics has been 110% everyday. Her compassion to dedication to the philosophy and motto of Universal Pediatrics shows daily. 
 
One of those challenging times was recently when the Derecho storm had hit. LaTisha remained calm for the client and effectively communicated all of the damage that had occurred to the office and with the client's mother. LaTisha over the next few days came in at different times so the client could be taken care of while mom was trying to get accommodations to restore power to their home. She went above and beyond and provided services to the client and made it to work on-time even though in multiple areas, there were downed power lines running across the street. LaTisha made sure that the client was safe at all times.  

LaTisha goes above and beyond for her client. She has shown her dedication and commitment to the company and to her client. She is determined, reliable, trustworthy, compassionate, and empathetic. She conducts herself in a professional manner at all times. LaTisha is thoughtful in her communication and never has a bad attitude. There is always a smile on LaTisha's face and her attitude is consistently positive. She is a great team player and is willing to help train new nurses in the home and to come to the office for training, if needed.
We are honored to have LaTisha part of the Universal Pediatrics team and are pleased to award her the 2020 Connie J. Freeman "Caregiver of the Year" award.