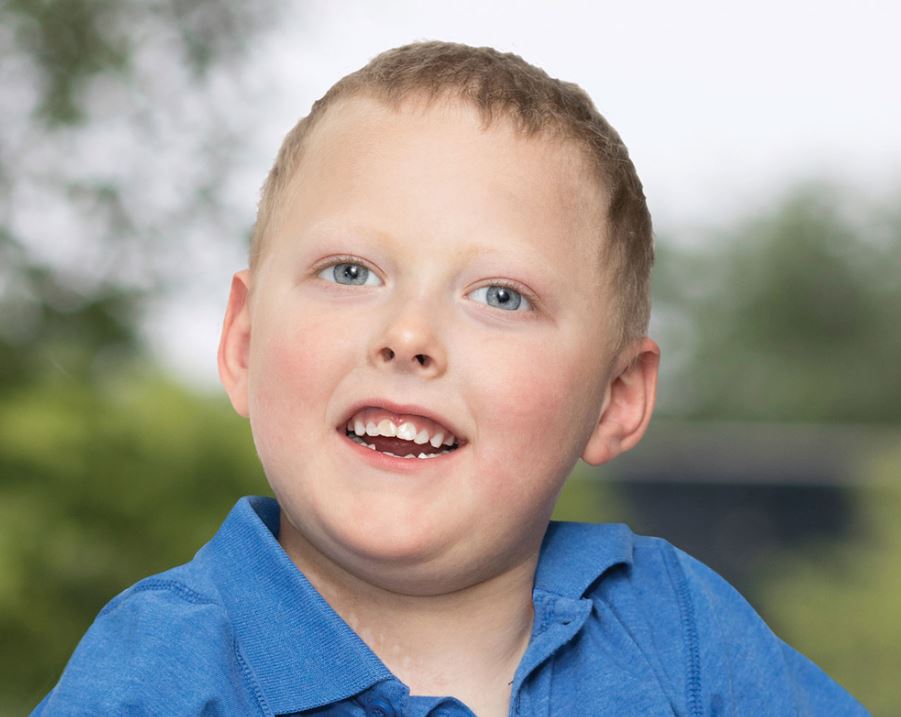 Iowa Hawkeye Kid Captains are nominated by parents or legal guardians of kids under the age of 18 years old who are current or past patients of UI Stead Family Children's Hospital. The Kid Captain program partnered with the Iowa Hawkeyes and University of Iowa Stead Family Children's Hospital in 2009 honoring pediatric patients and celebrating their inspirational stories. 
Cooper, a Universal Pediatrics client, was chosen as one of the 2019 Kid Captains with the Iowa Hawkeyes. Cooper's mom shared "It has been such a fun and humbling experience to have him as a Kid Captain. What an honor for him!"
Learn more here about Cooper's journey and obstacles he has overcome in the last 5 years.