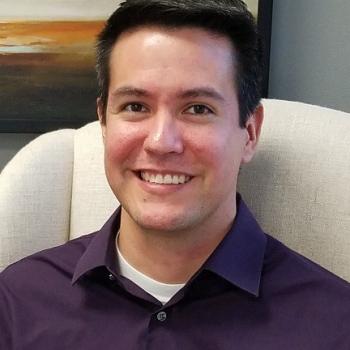 An HR Generalist must be trustworthy, able to communicate, and thorough.  Anthony Carano, HR Generalist, has these characteristics and uses them to instill trust and be a resource to employees.  Anthony works closely with our South Dakota staff and has developed great rapport with those he works with.  He has a love for the role that HR plays and enjoys the variety of work that he encounters each day.  As much as Anthony enjoys HR, he also has a passion for woodworking, fantasy football and movies.
We asked:
What's the best part of your job? Knowing my role in the company is one of many pieces that makes it possible for a kid to come home.
What can you not live without? Gum and music
What is your favorite Universal Pediatrics memory? Throughout the year we volunteer at local non-profit organizations and I have enjoyed each one. My most favorite memory is when our office assisted in the repairs of a home through Habitat for Humanity.
What is your favorite sports team? Iowa State Cyclones