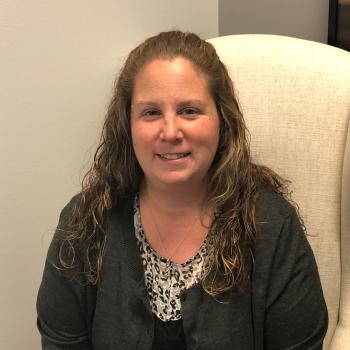 Dina Ladeas, Clinical Director, has been an important part of the Universal Pediatrics team for over 10 years.  Dina started with the organization as a field nurse and worked her way from a field nurse, to a Clinical Manager, Administrator, and ultimately Clinical Director.  Dina manages three offices but understands the details of each position in her offices.  Dina works exceptionally hard to ensure compliance and client satisfaction.  Her knowledge of policies and regulations, nursing practices, and our industry make her a vital piece of our puzzle.  Outside of work, Dina enjoys watching her daughter play softball, having fun and spending time with her dogs.
We asked:
What's the best part of your job? The best part of my job is assisting the clinical managers with new admissions. It's exciting and rewarding to be a part of bringing a child home to live with their parents.
What can't you live without? Slipper socks, caffeine, and music
What is your favorite Universal Pediatrics memory? My favorite memory would have to be working as a field nurse and cross-training to several homes. Each client I worked with was unique and I enjoyed the challenge of getting to know them and learn their likes/dislikes and helping them achieve their individual goals.
What is your favorite sports team? *Iowa State Cyclones