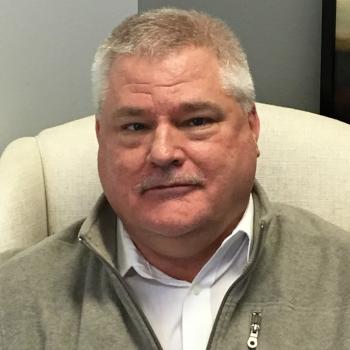 As Universal Pediatrics' Staff Accountant, Gary Grimm is responsible for a variety of different financial, accounting and payroll responsibilities. Gary has been a great addition to the team with his calm, gentle and work-hard personality. Gary can often be found with his nose to the grind, reviewing spreadsheets, numbers and other various data! When he's not hard at work in the office, Gary enjoys spending time with his wife and children, their two dogs, and loves the Harry Potter series!
We asked:
What's the best part of your job? I enjoy the small company feeling and where all my co-workers care about their jobs.
What can you not live without? My family.
What is your favorite Universal Pediatrics event? While new to the team, I look forward to many great memories ahead.
What is your favorite sports team? Iowa State and Minnesota St. Louis Cardinals/Blues