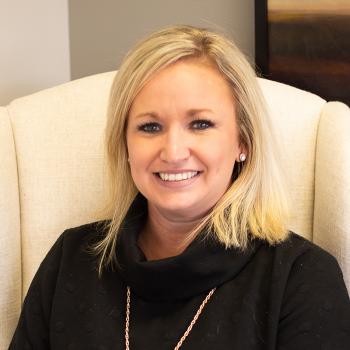 Heather Pleak, Clinical Director, has been with the organization for more than 10 years.  Heather started with Universal Pediatrics as a field nurse and showed great potential from the beginning!  She worked her way from a field nurse, to a Clinical Manager, Administrator, and ultimately, Clinical Director. This experience has resulted in Heather being an excellent resource to her staff and coworkers.  Heather brings a larger-than-life personality to the company and ignites her staff's enthusiasm – whether it's to complete a complex task or just to win an office challenge.  Heather is always all in!  Her appreciation for her own children is what drives her to do her best every day and help bring clients home.  
We asked:
What's the best part of your job? getting to see the children we bring home doing the things that doctors didn't expect them to be able to do (walking, talking, eating)

What can you not live without? My family and chocolate

What is your favorite Universal Pediatrics event? Summer Sizzle – love being able to be with other offices and doing team building events.

What is your favorite sports team? Iowa State and Minnesota Vikings!!!