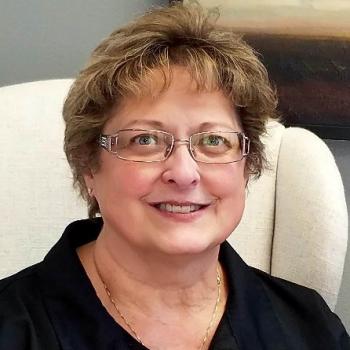 Jan Miller, Compliance Officer, has been with Universal Pediatrics for nearly 20 years!  Jan is inquisitive, proactive and has a passion for details, which helps make her an excellent compliance resource.  Jan's expertise (including her unique ability to recite policies and regulations in her sleep), leadership skills and knowledge of the industry and our organization, have been a large factor in the success and growth of Universal Pediatrics'.  Coworkers enjoy working beside Jan because of her warm personality and honest demeanor, and because she bakes excellent cookies! 
We asked:
What's the best part of your job:  Feeling valued by company staff
What can you not live without:   Family, dogs and electronics.  I don't want people thinking my husband and kids are below the dogs and electronics (but sometimes they are!).
What is your favorite Universal Pediatrics event? Summer Sizzle, Okoboji
What is your favorite sports team?  Iowa Hawkeyes