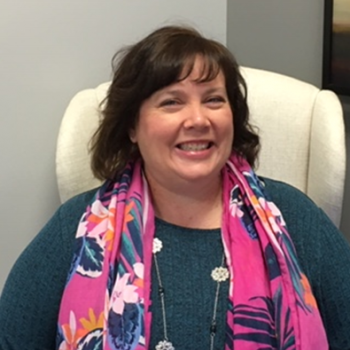 As our Corporate Office Manager, Jennifer Rankin manages the needs of our Corporate office while also providing support to our other offices.  This is no easy task, but with her "go get 'em" spirit and willingness to dive in and help where needed, she helps to keep us running smoothly!  Jennifer comes to Universal Pediatrics with diverse experience and lots of great, new ideas.  With her positive and cheery attitude, you can count on her to have a smile on her face!  In her spare time Jennifer enjoys reading, trying new things, traveling, and doing crafts for her home.    
We asked:
What's the best part of your job? I love being part of a company that does good in the world. How many people get to do that?
What can you not live without? I need my quiet time, so I can destress from the day and get my creative juices flowing for my next project!
What is your favorite Universal Pediatrics memory? I love our meetings (I know that sounds crazy), it's professional but fun.  I'm lucky to work with such a great bunch of people!
What is your favorite sports team? The local Buccaneers Hockey team -  Go Bucs!