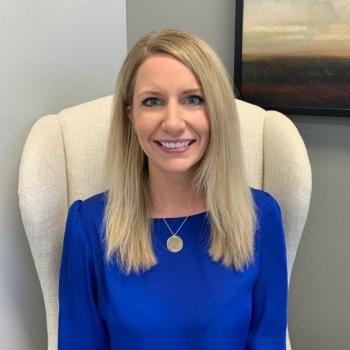 Jill Horn worked for Universal Pediatrics several years ago as a field nurse and came back to us to take on the Director of Nursing role. Jill joined our team with over 9 years of nursing experience, including 8 years of pediatric nursing experience. Aside from her vast nursing knowledge, Jill brings new and innovative ideas to the table. She has a bright personality, can always be seen with a smile on her face and is willing to help out wherever needed. She also has a knack for being calm, cool and collected which helps make her a great addition to our team! 
We asked:
What's the best part of your job? Knowing that our organization strives to work so hard to ensure the kiddos we care for are receiving the highest standard of care possible. It is such a joy to see the team come together and work hard to bring kids home so they can thrive in the environment they are most comfortable in. 
What can you not live without? Besides my family....my two dogs!
What is your favorite Universal Pediatrics memory or event? Getting to spend time with our awesome crew at our company's Mid-Year Event.
What is your favorite sports team? Go Hawks!