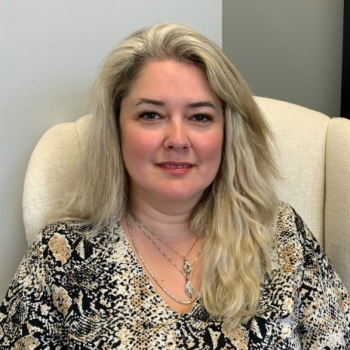 We are excited to have Julena join the team as our Payroll Coordinator. Julena comes to us with a wealth of payroll experience that allowed her to hit the ground running. Julena is an easy going, hard-working and process-improvement focused individual and has been a great addition to our finance team! When she's not hard at work in the office, she enjoys spending time with her family, Golden Retriever, and shopping!
We asked:
What's the best part of your job?  The people! Everyone is friendly and it's a fun place to work. 
What can you not live without? Coffee.
What is your favorite Universal Pediatrics event? I really enjoyed my "Welcome" lunch on my first day. It helped me to get to know everyone and how everyone interacts with each other. 
What is your favorite sports team? Iowa Hawkeyes!