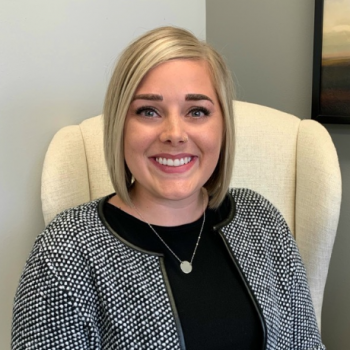 Mikayla Parks is one of our HR Generalists and supports our Iowa offices.  Mikayla has been a great asset thanks to her outgoing personality, desire to help others, positive attitude, and vast HR experience and knowledge!  She enjoys the variety of work that being in HR brings and being able to assist employees.  As much as she loves to work, Mikayla also enjoys Disney movies, spending time with her husband and family, and watching sports.
We asked:
What's the best part of your job? Being able to provide support to all of our employees, no matter how big or small the task.
What can you not live without? Mexican food, no doubt! Also, my family is pretty great!
What is your favorite Universal Pediatrics memory? Getting dressed up for the Make-A-Wish Iowa Gala and being able to see the amazing stories and wishes shared at the event. I'm also looking forward to volunteering in the community and other future company events.
What is your favorite sports team? Well....go Seattle Mariners and Seahawks, University of Washington Huskies and Iowa Hawkeyes! Can you guess where I grew up?!