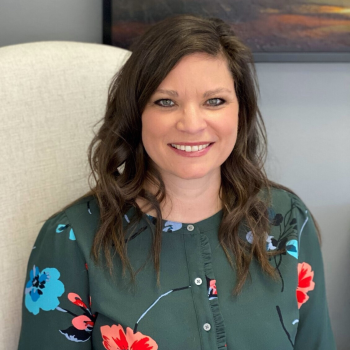 Alison Ryan, Talent Acquisition & Admissions Manager, brings a positive and upbeat energy to Universal Pediatrics.  Alison works closely with Discharge Planners, client families, and fellow staff to help bring kiddos to their homes.  In addition to admissions coordination, Alison is responsible for developing marketing strategies, helping foster positive employee engagement, and creating brand awareness for the company.  She is as passionate about her position and our mission as she is about cheering on the Iowa Hawkeyes!
We asked:
What excited you about your role with Universal Pediatrics?  Being part of the Talent Acquisitions team, I am always looking for the perfect match between a nurse or CNA with a client and their family. Everyone is unique, and I want the best for all involved. My role is a bit like a puzzle. Once all the right pieces are put together it can create a beautiful picture. I also enjoy educating new applicants about our Agency, building positive relationships and helping our clients receive the best care.
What can you not live without? Coffee, chocolate, ice and my amazing family.
Which of our core ICARE values best represents you? Adaptability & Responsibility. With the many changes in healthcare, it's our responsibility to adapt and welcome new challenges that arise to better support our employees, clients and families.
Who is your favorite sports team? Big day, Hawk day! I.O.W.A