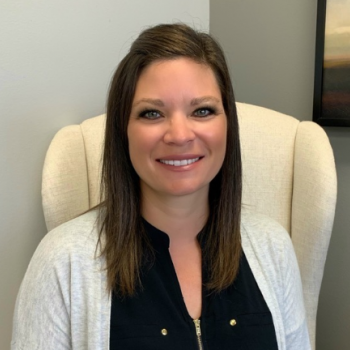 Alison Ryan, Admission Director, brings a positive and upbeat energy to Universal Pediatrics.  Alison works closely with Discharge Planners, client families, and fellow staff to help bring kiddos to their homes.  In addition to admissions coordination, Alison is responsible for developing marketing strategies, helping foster positive employee engagement, and creating brand awareness for the company.  She is as passionate about her position and our mission as she is about cheering on the Iowa Hawkeyes!
We asked:
What is the best part of your job?  With my position, I like working with all the offices helping clients receive nursing care and being able to be home with their loved ones. I also enjoy educating nursing students, healthcare providers, and the different communities about Universal Pediatrics and how we can be a resource to their kids.  
What can you not live without?  I cannot live without my morning coffee. It's my boost for the day and gets me off on the right foot!
What is your favorite Universal Pediatrics memory? I always enjoy the Mid-Year Administrative Meeting. It's a great opportunity to visit with all of our office staff not only as co-workers but also on a personal level. I have a lot of fun assisting with planning the events, as well.
Who is your favorite sports team? My family and I enjoy cheering on the Iowa Hawkeyes and Chicago Cubs!