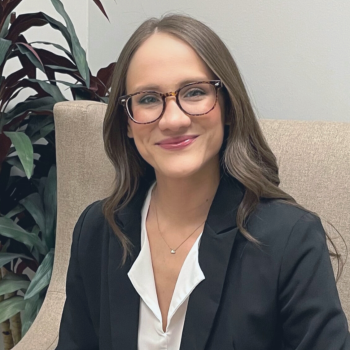 As our Corporate Office Manager, Caitlin McTaggart manages the needs of our Corporate office while also providing support to our other offices. This is no easy task, but with her "go get 'em" spirit and willingness to dive in and help where needed, she helps to keep us running smoothly! Caitlin comes to Universal Pediatrics with diverse experience and lots of great, new ideas. With her positive and cheery attitude, you can count on her to have a smile on her face! In her spare time Caitlin is usually spending time with her family, enjoying music, caring for her large collection of houseplants, completing puzzles, traveling, and painting.
We asked:
What excites you about your role with Universal Pediatrics? Knowing I work alongside people who have a true desire to do good and change the lives of children/families for the better.
What can you not live without? Coffee, my family (including my two dogs, of course!) and Taylor Swift.
Which of our core ICARE values best represents you? Compassion & Excellence. Caitlin believes in putting families first, always, and consistently growing and learning so we can always be our best selves.
What is your favorite sports team? KC sports teams, Chiefs & Royals, and KU basketball. No matter the sport, I just hope both teams have fun!