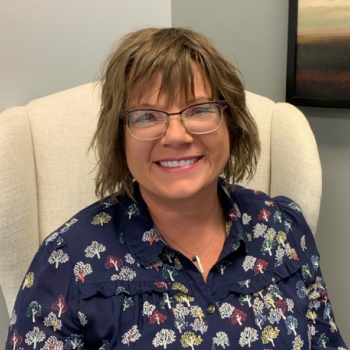 Julie Schneider is Universal Pediatrics' Director of Informatics. Clinical informatics involves the study of technology and how data analytics can be used to provide better patient care using technology. Julie is our in-house expert on clinical information systems and evaluates the efficiency and operation of our clinical information systems to help recommend improvements to functionality and quality care.  What makes Julie a great fit for this role is her extensive work experience, her love for figuring out how things work, and her desire to lead positive process improvement changes.  You can often find Julie in her office, excitedly looking at her computer screen and analyzing information, or on the phone assisting our staff with system questions.  When she isn't "geeking out" on technology at work, Julie enjoys spending time with her family, tending to her flower gardens, exploring new areas, and hiking!
We asked:
What's the best part of your job?  The Universal Pediatrics team. Their compassion for the kids and families we serve warms my heart and is so inspiring.
What can you not live without? No doubt...my family.
What is your favorite Universal Pediatrics event? Meeting one of the client's and his mom. He is a charmer, for sure! Seeing our nurse care for him and their obvious connection continues to fuel me each day.
What is your favorite sports team? Go Iowa Hawks and Minnesota Vikings!